Recording Connection student Heather Crawford develops her DJ skills, lands gig in Shanghai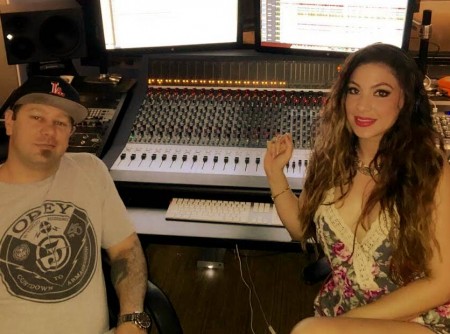 [break side="left"] By the time she discovered the
Recording Connection,
Heather Crawford
had already spent several years making a name for herself in the Los Angeles music scene as a club DJ, under the moniker "DJ Zienna."
[break side="left"]
"I've always loved music—it's something that's always been a part of my soul,"
she says.
"I had some friends that are into DJing, and so I just started messing around on the equipment, fell in love with it. I saved up my money to be able to purchase the equipment, and I actually trained myself via YouTube, just a lot of practice and dedication for about a year."
[break side="left"] A born go-getter, Heather began managing herself and booking a number of gigs, from a radio show with Bishop Don Juan to a Hollywood residency to a slot at the Hard Rock Cafe in Las Vegas. But at the same time, as a self-taught DJ, she was aware of her own limitations and of a growing desire to start producing her own music. That's when she found the Recording Connection.
[break]
"I was doing some research online,"
she says,
"and it looked to me as the most accredited school, and there were a lot of very good reviews."
[break] Heather was placed as a
DJ school extern
with Recording Connection mentor Doug Boulware at
The Abstract Recording Studios
in Los Angeles, CA.
[break]
"My mentor has been absolutely amazing, helping me understand musical concepts and be comfortable in the studio,"
says Heather.
"The way that the class/studio is setup is more than I could have asked for. I thought it would be more of a class situation, but being in the studio and being able to physically, hands-on work on things and see how things are run…I'm a very hands-on learner. Once I see, I can physically do it, I can grasp the concept behind it better. The studio environment was perfect for understanding because that's what you're going to be working in."
[break]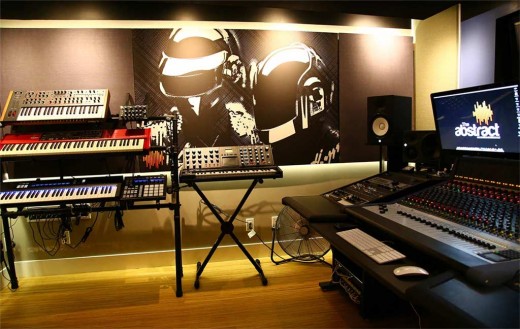 Even with her prior experience, Heather admits it was a bit of a learning curve at first. "From the beginning point I thought it was too much for me to understand," she says. "And then once I actually started going through the program, I understood that I can do it and it is a possibility to follow whatever dreams you have. It's just sitting down and getting the knowledge behind what you're doing."
[break side="left"] Now that she's gaining that knowledge, Heather is already starting to put it to work in her studies. "I love going in the studio," she says. "My favorite moment is actually sitting down, putting my mixes that I've completed on the speakers and going through them, and watching [Doug] say, 'Okay, this sounds good, but this is how we're going to manipulate the sound' and be able to look at his talent and then take my talent and make them into something creative and beautiful. It's very exciting."
[break side="left"] Meanwhile, Heather continues to move forward with her career as DJ Zienna. She just landed an overseas gig in Shanghai, China, scheduled for next April. "I'm so excited," she says. "That's what I've been wanting to do my whole life is to be able to travel overseas, so with what I'm doing it's obviously…I'm able to do it now and get paid to do it, so it's beautiful."
[break side="right"] As she finishes up her externship, Heather also has plans to put her newfound skills to good use. "One of the main reasons I got into the producing and engineering [is] because I have a passion and a love for music," she says. "I want to personally work on my own music, and now I have the capability of being able to do that. The first step after graduating is me coming up with my own music."
[break] When Heather discovered the Recording Connection, she'd already built a level of success for herself, but with the on-the-job training she's receiving, she's now poised to take it to a whole new level. "It's been a great opportunity for me," says Heather. "It's one thing to love something and have a passion for it, but when you have the knowledge behind it and you can combine them, the opportunities are endless."
[break]