Catching Up with Recording Connection graduate Morning Estrada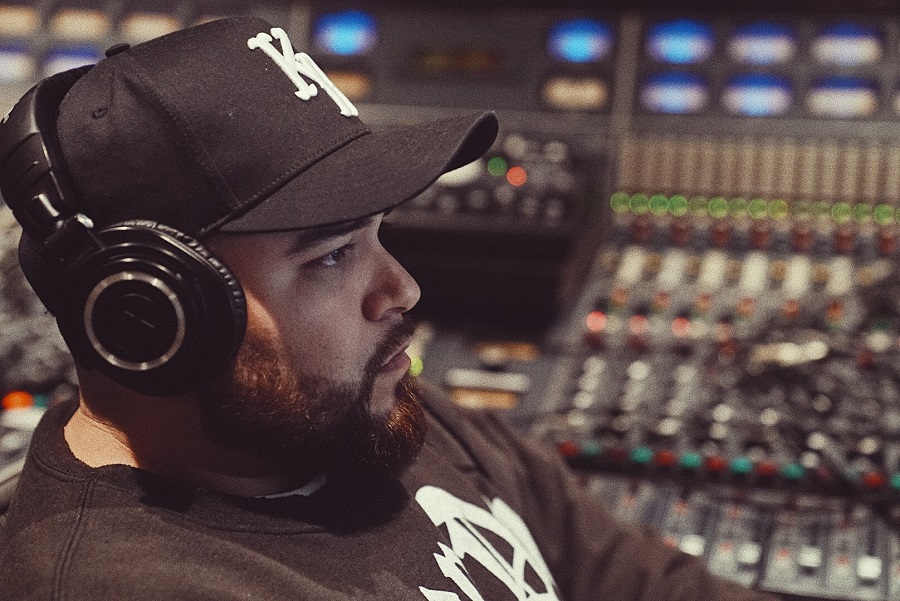 Just when you thought it couldn't get any better, it did. Morning Estrada, graduate of Recording Connection for Audio Engineering & Music Production has gone from a job at the bank to working with today's most dynamic and prolific artists including Aminé, Rosalía, Brandy, Trinidad James, Tech N9NE, Jessie J, and more.
[break side="right"] Congratulations on your several Grammy nominations and Latin Grammy win.
[break side="right"] "Thanks. It's just been a really big year. I went from being nominated the previous year in one category in the American Grammys to having three new nominations [Best Soundtrack, "Invincible" from Into the Spider Verse & Best R&B Performance by a Duo or Group for Daniel Caesar ft. Brandy "Love Again"] including one win in the Latin Grammys for Best Urban Song for "Con Altura" by Rosalía [and J. Balvin, Frank Dukes, El Guincho]."
[break side="right"] The past few years have been pretty amazing for you. How does it feel?
[break side="right"] "Last year, when I got the [Grammy nomination] certificate that came for Camila Cabello's album [Camila, for which Morning was nominated in 2018], I was just in shock when I saw it. I was like, 'Oh my God, I never even thought this was possible for me to do that.'
[break side="right"] And then to go into later this past year and find out about being nominated for the Latin Grammy Awards, and then for the American ones…I was just in shock….To actually be honored and notified like, 'Oh this song was a really good song and it's Grammy nominated,' it's like, 'Whoa, this isn't me working in my bedroom anymore. This is the real deal.'"
[break] So what does your family think of your success? Just a number of years ago, they weren't so sure about your choice to learn audio engineering.
[break] "My mom sometimes gets the names mixed up, but with Instagram and everything, I show her who the artists are, and she follows them now….In the beginning she was like, 'Okay, we'll let you do this. And in a year or so, you've got to go back to regular school and get a fulltime job.'
[break] After that year and a half, things started happening and she was like, 'Whoa, you have your own business. You operate your own business.' And now she sees that, 'Whoa, you're actually busy all the time.'…I think that's just a shocker to her, just because of the fact that my life has changed so much.
[break] She saw me grow up. In high school I wanted to be the party animal. I wanted to go out all the time and party, party, party. I really found my passion because I'd rather do this than anything else now."
[break] Exactly. You're always appreciative of the opportunity you have to take part in the process.
[break] "In the beginning of Recording Connection, you want to go from learning how to push the Record button to, 'Now I want to record the top artists.'… And it doesn't work like that. You have to really, truly fall in love with the process. And I think that's why Recording Connection works so well, because it's not like, 'Hey, you can do all your lessons in one day.'…
[break] You kind of go at your own pace….So you can sit back, read the material, or go over whatever you learn and practice it because you have access to the studio as well with the program. So yeah, I think it's just falling in love with that process, really."
[break] So besides getting one's technical skills down and working really, really hard, what else should up-and-coming engineers be good at?
[break] "You might not know your tools in the beginning as you're learning everything and you're figuring stuff out, but don't ever let that stop you from actually reading the room…. Not every artist can be musically inclined, but they definitely know the vibe or the energy that someone's putting off…You also have to know when the artist is trying to think or come up with something. You don't want to be like, 'Hey, did you watch TV last night? Did you watch that episode of Friends?' You have to understand when to be able to speak to them and stuff like that.
[break] Yes, knowing the Pro Tools, and all the tools, and how the gear works, that's great to know that. But if you can't read the room, people will not call you back. If you're just sitting there like a bump on a log, on your phone while the artist is trying to talk to you, and you're texting people or laughing at Instagram, that could really set an artist off to be like, 'I don't want to work with this person anymore. Call the next engineer up.'"
[break] Learn more about Recording Connection for Audio Engineering & Music Production, Beat Making, Logic, Ableton Live, Live Sound, and more!
[break] Recording Connection for Audio Engineering & Music Production
[break] Recording Connection grad Morning Estrada is Touring Europe with Aminé.
[break] Morning Estrada Said 'Yes' and Got Working with Trinidad James and Chart-Topping Producers and Artists.